National Safe at Home Week
Ready for the TSL Advantage? Request a Quote!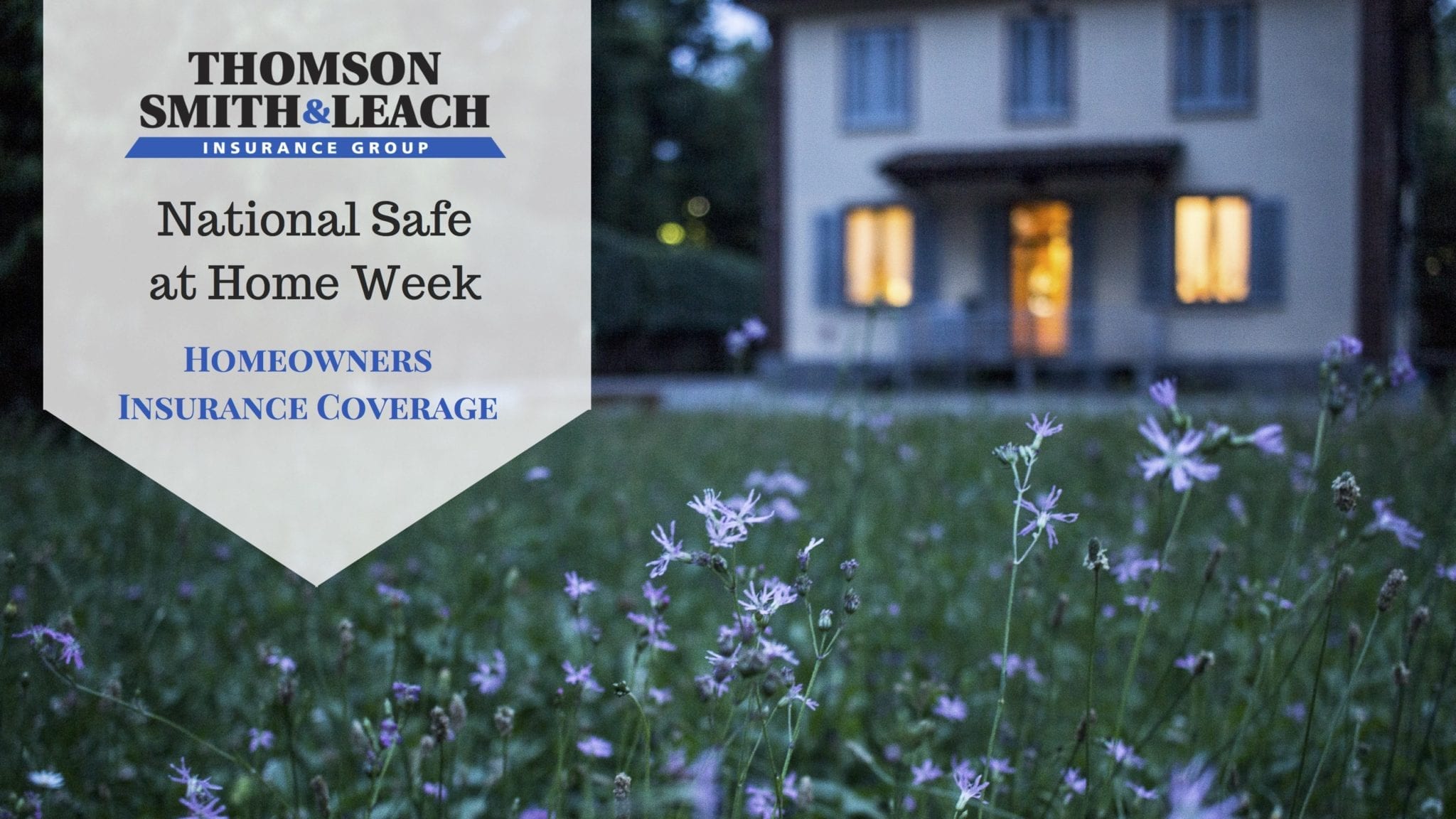 National Safe at Home Week is the optimal time for becoming familiar with the dangers that lie, hiding underneath your nose. Many fatalities that occur in the home are completely preventable, so take a few minutes to walk around the interior and exterior, in order to discover any potential threats to you or your family. You can start by equipping your home with a security and monitoring system. Most systems have a panic button that allows you to contact the police immediately, in addition to a medical emergency button and a fire button. You should change the batteries at least once every spring and fall. Daylight Savings Time is a good reminder to get this task completed. Also, look into adding exterior lighting to your home and cutting back shrubs to eliminate potential hiding spots for intruders. Another safety precaution that you should take is to check your medicine accessibility. Are you aware that the leading cause of child fatalities at home is by poisoning? Be sure to keep medicines and chemicals (you know, all those items under the sink) out of your child's reach. Children are very curious, which can lead to trouble, especially when it involves these materials that can harm them. Additionally, you should cover all unused electrical outlets around the home so that no little fingers or sharp metal object find their way inside. The leading cause of household fatalities for adults is by slipping and falling. To prevent this, you can ensure that your home is properly lit, all movable rugs are secured to the floor, spills that occur should be cleaned up immediately, avoid wearing socks on hardwood floors, and install handrails on all stairs. You should also reduce the usage of electrical circuits and avoid overloading them. Moreover, use appliances and tools only as instructed by the manufacturer. This reduces fire hazards, yet you should still have a fire safety plan, in addition to a home emergency plan. Your home should always be your safe haven, your shelter, your safety net away from harm and the craziness of our world, so it's important that your home is actually safe for you and all those who enter. Take the time this week to check these items off your list to ensure to accidents happen in the future.
From June 1st through November 30th, our community is at risk of the development of tropical cyclones in the Atlantic Ocean, so even when there is no hurricane, you should make a hurricane plan.
Know your risk. Talk to your local emergency management agency.
Create an emergency plan.
Construct or restock a basic disaster supplies kit that includes food, water, flashlights, batteries, chargers, cash, and first aid supplies.
There are many steps and precautions that you can take to help mitigate some of the effects of storm damage:
Assemble supplies.
Stocking emergency supplies ensures the safety and readiness of you and your family in case of disaster. Some items to keep for emergencies are the following: water, flashlights and extra batteries, cash, first aid kit, emergency contact list, baby supplies, and pet supplies, and copies of your critical information if you need to evacuate. Make sure you have enough supplies in case you lose power and water for several days and are unable to leave due to flooding or blocked roads.


Ensure the safety of your property.
The winds of a hurricane can cause trees and branches to fall, so be sure to trim or remove damaged trees before a hurricane threat to ensure the safety of you and your property. To prevent water damage, make sure that your gutters are secure and clear of debris and that water drains away from buildings and foundations.

Look into what kind of insurance you have and what is covered.
Do you know what kind of insurance you have and what your coverage limits are? Getting this information will provide you with a realistic picture of what will and won't be covered after a severe event. Private homeowners' insurance does not cover flood damage, but it will cover any damage from hurricane winds. Water damage is covered by flood insurance, which must be purchased separately through the National Flood Insurance Program. There are two types of flood insurance: one for buildings and one for personal property. The former covers structural damage, to the exterior and foundation, in addition to certain, semi-permanent indoor items, like paneling, heating and cooling systems, carpets, and built-in appliances. The latter covers items that are typically portable, such as furniture, clothing, electronics, portable appliances, washers and dryers, and artwork.We recommend taking photos of each room in your home or office for an accurate record of the items you have.
The safety of your family and employees is most important. After the storm, take time to inspect the damage. Take steps to prevent further loss and make sure to document any damage that occurs to your building or property. Once you've assessed the damages to your home or office, contact your insurance as soon as possible to get answers on any coverage questions and to formally initiate your claim process.
Most importantly, please know we're here to help.
Serving all of Acadiana! Contact one of our 3 convenient locations below!