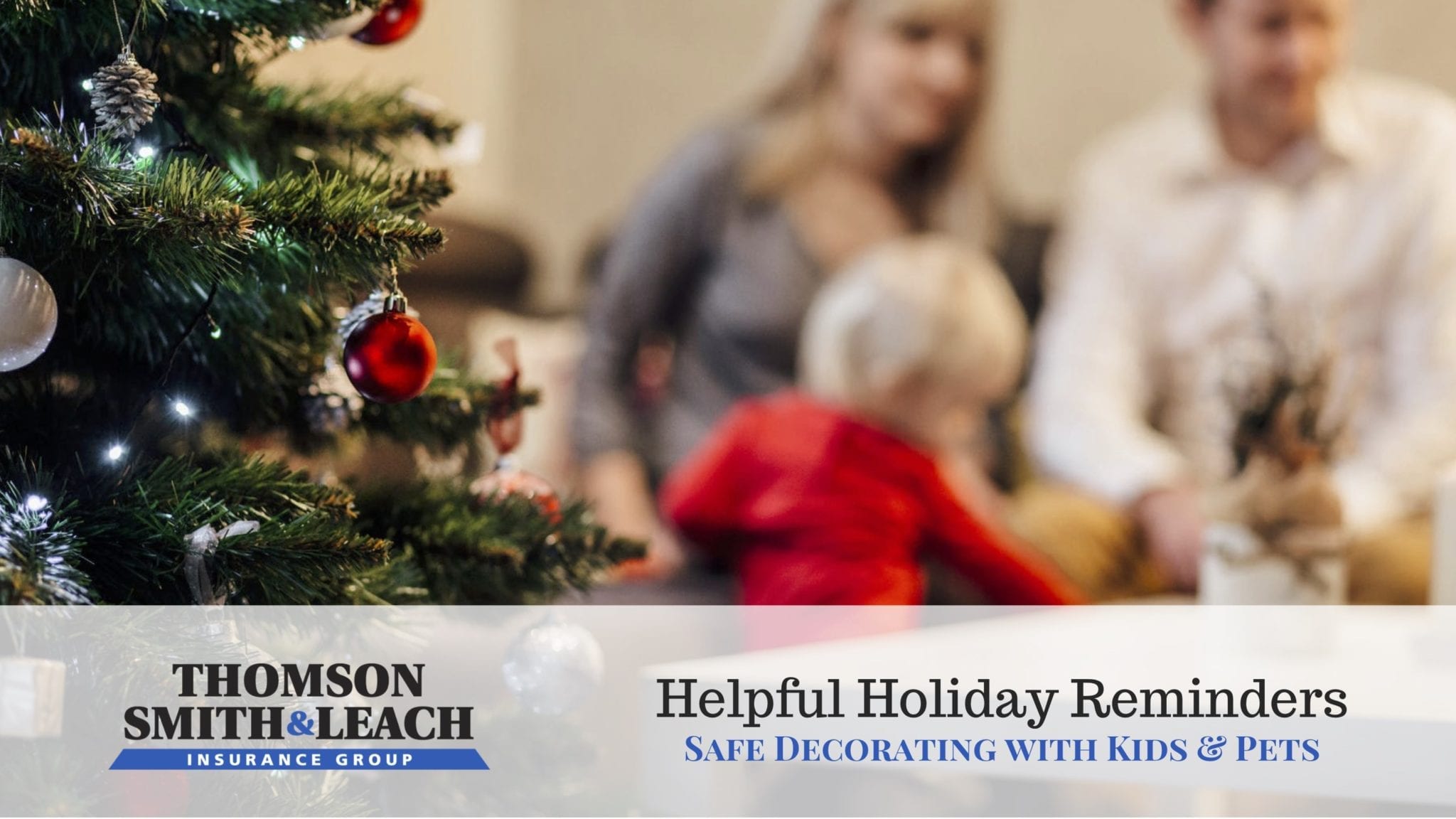 Tips for Safe Decorating During Holidays
Around the Christmas season when you're decking the halls and filling your home with the holiday spirit, keep these five tips in mind to ensure you and your family's safety during the holidays.
Keep Little Hands Away
Kids are very curious. They love to reach and play with ornaments on the tree so it's important to prepare for possible accidents. Move your most precious and breakable ornaments to the top of the tree and secure them tightly with metal hooks. Also, keep a plush tree skirt under the tree to make sure your precious ornaments will not break if they do fall. You can also prevent burns or spills in the kitchen simply by turning pot handles away from the edge and using the back burner of your stove.
Watch Your Paws
It's important to remember that there are some types of decorative plants that are toxic to dogs and cats like poinsettias, holly, mistletoe and even your Christmas tree. If you do plan on bringing real Holiday plants into your home, place them where your pets will not be able to reach them or opt for an artificial version to be extra safe.
Fire Hazards
It's important to take all the proper precautions to make sure your Christmas tree is not a fire hazard. If you have a real tree, it's imperative to keep your tree watered properly through the season because a dry tree poses more of a fire hazard. Also, remember to keep candles at least a foot away from anything that can burn and make sure it's placed on a sturdy base so it does not fall over easily.
Secure the Tree
During the Holiday season, the Christmas tree is the center point of the room and can completely transform your space into a Holiday Wonderland! But how many times have you watched a perfectly decorated tree topple over on America's Funniest Home Videos? It's important to secure your tree properly to ensure that it does not fall over on the floor or onto someone! Use fishing wire to tie the tree to the ceiling or to the wall, weigh down the base with something heavy and cover it with the tree skirt, and put large gifts around the tree to block it off.
Safety Outside
When hanging lights on the exterior of your house, make sure to check the strings for wear and tear, throwing away any with frayed wires, broken bulbs or faulty sockets. One idea would be to plan your display according to how many available outlets you have, and also their location. Avoid overloading electrical outlets and never exceed the maximum number of strings or devices that may be linked together. Make sure that you're not hanging lights or decorations outside alone, it's important to have someone with you just in case an incident would occur. Keep these few safety tips in mind to ensure that your holiday season go as planned!