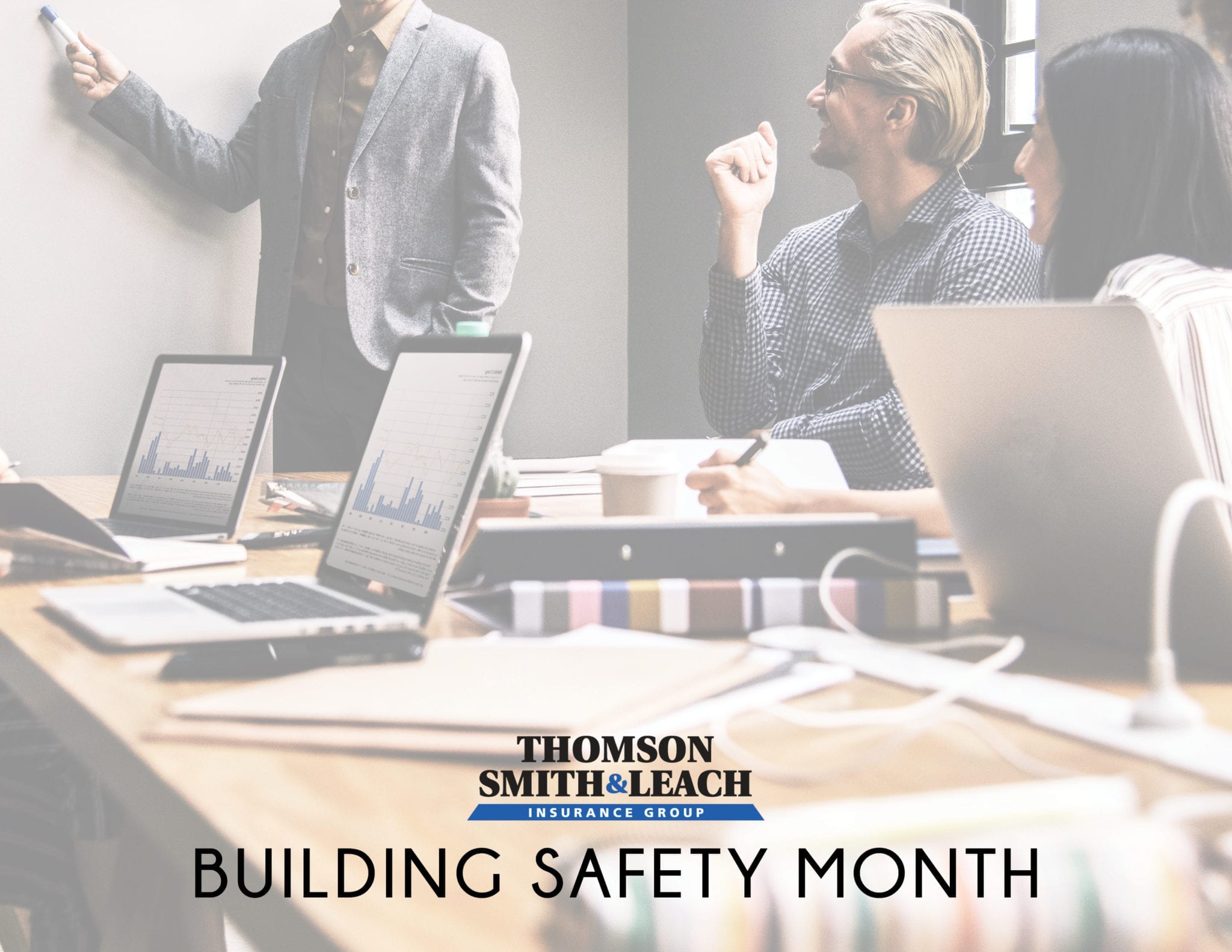 Building Safety Month: Building Safety Tips
Do you ever wonder if your organization is "up to code"? It's important for all businesses, large or small, to lower the risk of accidents that could happen in the workplace. For Building Safety Month, we have a few tips that can help your organization stay up to code and make sure that it is a safe environment for employees and customers.
Safety First
Inspect the parking lot to confirm there are no potholes and ensure that the parking spaces are properly marked. You can also check for gaps or uneven spots in the walkways, these are issues that should be fixed immediately. Installing non-slip stair treads or coverings, using caution markers for wet areas, providing handrails for steps, and placing rain mats at all entry points can help prevent slips and falls. Make sure emergency lighting is installed and in good condition as well as exit signs, run tests regularly to ensure they are working at all times. Wet areas in your business such as kitchens and bathrooms should have ground-fault circuit interrupter (GFCI) breakers and these plus the other electrical components in your building should be inspected regularly.
Be Prepared
All buildings should have working smoke and carbon monoxide detectors hardwired with a battery backup. To make sure that they remain in good working condition throughout the year, it is recommended to implement a testing program. It's also important to check exterior fire escapes and remove anything that may be blocking access. You should verify that there is proper access to the street from the fire escapes. Fire sprinkler systems should be properly serviced and inspected on a regular basis in accordance with all applicable regulations and standards. Always keep these inspection records on file and make sure the system is monitored by a central station. In case of an emergency, it is imperative to develop an evacuation plan and have a designated individual who will call 911 and guide them to the proper location.
Keep in mind that you must obtain the proper permits if you are planning to renovate your commercial property. Always hire qualified and insured contractors and designate a manager within your business to handle code compliance. And familiarize yourself with your local code, as these can change over time.