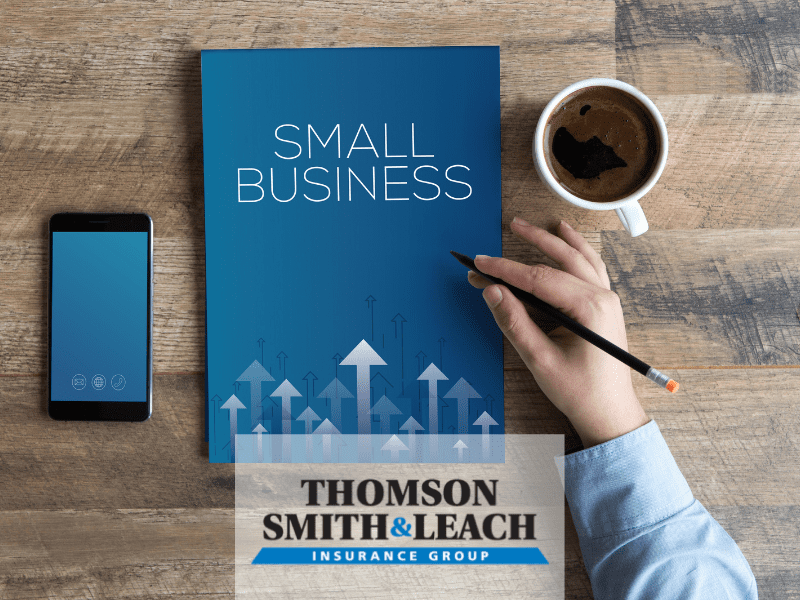 The COVID-19 outbreak has monumentally disturbed local small business operations through financial uncertainty. Small business owners have been egregiously affected by the shutdown of operations across the country, from the national supply chain to employee layoffs. One plus to this time of social distancing and national shutdowns is the opportunity for business owners to pause and ponder on their business. This generation has never experienced a pandemic, and as people scatter to decide on the best route to take, it may be best to sit down and contemplate what has worked for your business and what has not. Owning and operating a small business comes with multiple necessary decision-making factors, with insurance being a top contender. Let's face it: there are tens of thousands of accidents that are just waiting to happen daily (and who would've ever thought we'd be in the middle of a global pandemic right now?) The workplace is prone to financial calamities as well as day-to-day casualties and routine hazards. For this reason, understanding which insurance is right for your business is important, especially for small business owners. A qualified insurance agent is always able to offer specific advice on where your liabilities lie and recommend appropriate policies. Although every business is unique, the most important insurance options for your small business may include general liability, property insurance, workers' compensation, and commercial auto.
General Liability
Also commonly referred to as business liability insurance, general liability insurance helps protect your business from liability claims on the basis of bodily injury, property damage, libel, and slander. Protecting against bodily injury should be a priority for small businesses, especially when it comes to a third-party, such as a customer or client. Suppose you own a restaurant and a customer slips and falls from a wet spot on the floor; you, as a restaurant owner, will be held liable for the injured party's medical bills. Paying for the medical bills without insurance can be substantial enough to put your entire restaurant out of business. Fortunately, general liability is one of the best defenses when it comes to bodily injuries because the insurance carrier can help with paying the third-party's medical bills. Property damage is important as well because it covers any damages to your storefront. For example, if someone were to accidentally damage your fence by driving into it, or if someone throws a rock at your window and shatters it, you'll be able to file for property damage to cover the repairs. Finally, general liability also covers the harmful implications of libel (written or published defamation) and slander (spoken defamation). Reputation management comes into play with both slander and libel, which include false statements, heard by a third party, that harms a company through its notoriety. In order to make a claim regarding defamation against your business, the most important element must be that the statement made can be proven to be completely false. 
Property Insurance
Because your property most likely plays a substantial role in your business operations, it is important to keep everything protected in the case of unforeseen circumstances. Whether you run a home-based business, or have a commercial storefront, property insurance is helpful in protecting your business' location and property, including tools, equipment, inventory, and furniture. In simple terms, property insurance can help protect your business when disaster strikes, such as fire damage or lightning striking your storefront, as well as theft and vandalism. Property insurance can help to cover any lost income if your business cannot operate, tangible items such as computers and office furniture, and accounts receivables.
Workers' Compensation
Workers' compensation provides aid and support to employees when injured on the job. Suppose you run a small auto body shop and one of your employees gets injured on the job. Workers' compensation includes benefits that can help cover the employee's medical care, replace lost wages, provide disability benefits, and worst-case scenario: pay for funeral expenses. If the employee pursues a lawsuit, then workers' compensation can help cover any legal costs as well. With any insurance plan, it's always best to seek out options to get the best plan available. Some small businesses are able to avoid workers' compensation insurance due to the fact that they do not have many employees. This may be the case with 'Mom and Pop' stores, which commonly operate with 1-2 employees, and getting injured on the job is extremely rare. While some states require any employer with at least 1 employee to have coverage, other states set the minimum at 2-5 employees, and some even allow certain businesses to opt-out completely. Deciding on whether you should have workers' compensation insurance is a great conversation to have with your agent.  If you opt-out of workers' compensation primarily because the number of employees you have is small, then take into consideration how harmful the job is. Retail jobs, for example, may be understandable, but jobs that are more susceptible to accidents should undeniably explore having workers' compensation insurance.
Commercial Auto
Commercial auto insurance simply covers the costs of an automobile accident. Whether you or your employee is at fault, commercial auto insurance can help pay for medical expenses or damaged property. Commercial auto is seen most often for employees or businesses that utilize company vehicles. From flower delivery services to the bigger corporate entities, commercial auto insurance should be considered if your business owns or rents vehicles for business practices, if your business has employees that drive their own vehicles to conduct business, or if your business has employees who operate company-owned vehicles. 
If you are in the process of starting your first small business or if you are a small business struggling to survive during this global crisis, then it may be the right time to starting thinking about the best insurance for your company. Contact us today to learn more about insurance options going forward for your business.