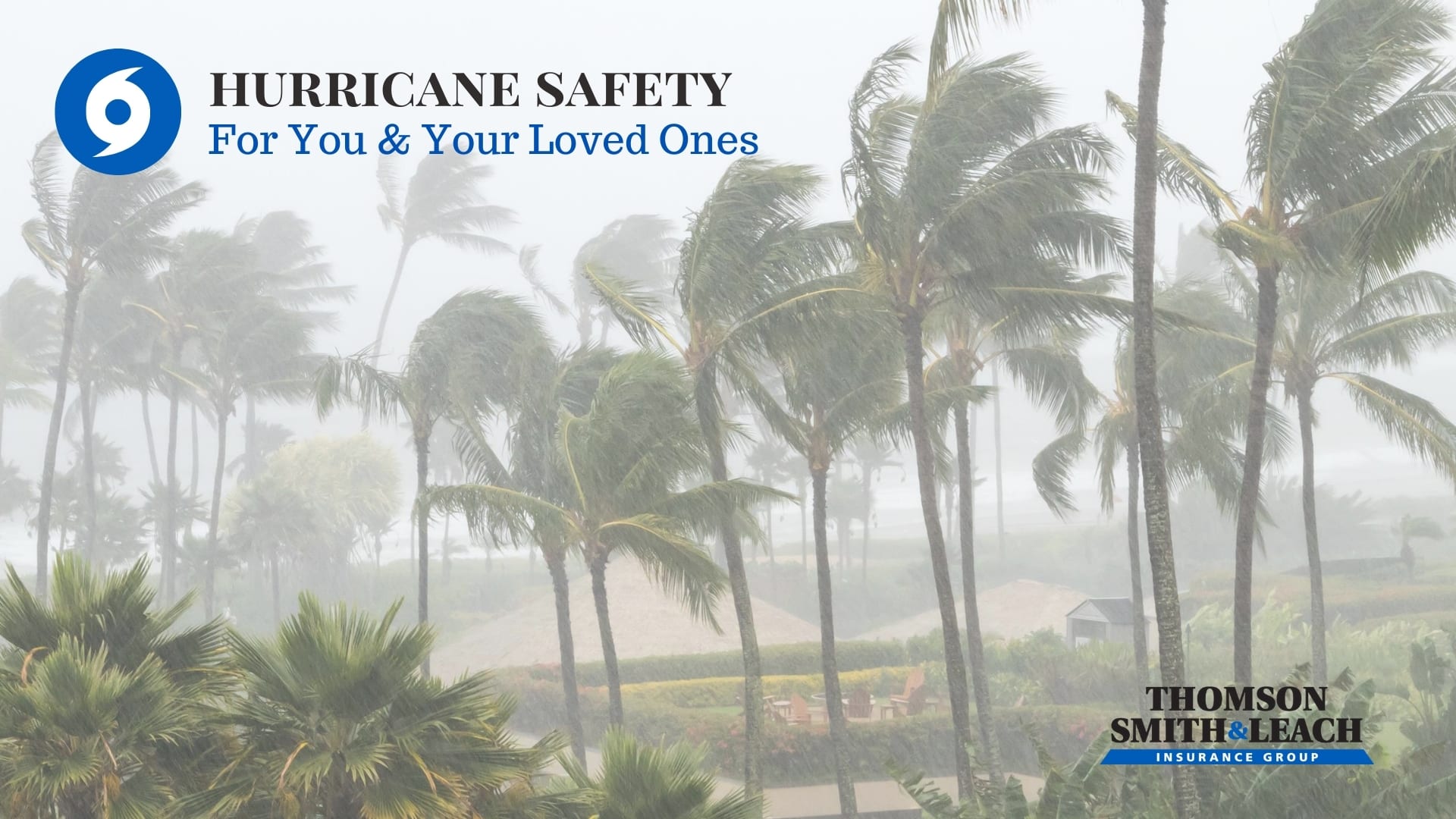 How Can You Stay Safe During the Hurricane Season?
As hurricane season makes its peak from August to October, there's never been a better time to start preparing for the potential danger. Although hurricanes are not as rapid to form as tornadoes and thunderstorms, a hurricane can unquestionably catch anyone off guard, especially if you're busy in other aspects of your life. Hurricanes may just be seen as large wind storms, but they can bring about destructive tornadoes of their own, as well as catastrophic flash flooding. For this reason, it is imperative to become familiar with ways to stay safe and ways to be prepared before the storm hits this season. 
Become Familiar with your Evacuation Plan
From the moment a hurricane is reported on the horizon, you'll need to ensure that should conditions worsen, you have a plan of action in place. It's no secret that being prepared can save lives in case of the unexpected. 
First, decide where you're going to go if your family needs to evacuate. You may choose to stay with close family or friends outside of your town, or rent a hotel room based on conditions such as location and distance. Preparing for either of these cases is ideal, such as calling your friends or family to confirm your stay should a hurricane form, or mapping out safe evacuation routes. It is also never a bad idea to plan alternate routes, in case of conditions such as flooding, fallen trees, and stalled traffic. Be aware of other roads and highways that can take you to safety should unforeseen circumstances occur. 
It is also crucial to decide on a person of contact in the event that you are separated from your family. This is a great option for children who are in different cities for college or family members away for work. Should the hurricane be impending enough for an emergency evacuation, having a point of contact, as well as a designated place to meet, will help to ease of a lot of worry for all parties involved. 
Make a Hurricane Survival Kit
We've seen what happened with the onset of a mass quarantine. Grocery stores were flooded with nervous shoppers, some buying more toilet paper than others. The ideals remain the same on a similar scale with hurricanes. When a hurricane makes its debut on a storm-tracker's radar, people can go into panic-mode. For this reason, it's good to start early on making a hurricane survival kit. Here are a few basics that you can keep in yours:
Water: A proper survival kit contains enough water for each person in the household for three days. Keep in mind that the water may be used for sanitation purposes as well.

Food: Non-perishable food is essential and it should be enough to last for three days. Bowls and utensils are also good to pack. 

Flashlight and batteries

Battery-operated or hand crank radio: These will allow you to receive information should your power go out. 

First aid kit: Always good to have on hand in case of emergency.

Medications and any medicinal items: Keep your health a priority during the hurricane by having any necessary medication available.

Copies of personal documents: Find these before-hand and make sure they're not stored in an easily-flooded area of your home. 
Consider Pet Safety
Don't forget Fido when a hurricane watch is in effect. Our pets are our world and it's important to note that they cannot fend well for themselves during a natural disaster. 
Pets are not allowed in most, if not all public shelters. For this reason, you'll need to check with potential pet-friendly hotels as well as local pet boarders to weigh your options before the storm. Leaving pets alone during a hurricane should only be a last resort. Not only can they be hurt or killed from impending damage, but they can be terrorized by the storm as well. 
Make sure your pet is microchipped. Most veterinarians heavily encourage microchipping your animals because it can help find them should they escape during an approaching storm. Animals can sense oncoming danger, which means anxiety levels will rise. It's always better to be safe than sorry.
Finally, just as you would for your family, pack a pet survival kit. This can include all of the essentials like water, food (at least a two-week supply), any necessary medications, leash, carrier cage, and newspapers & trash bags for handling waste. Your animals will be depending solely on you during this confusing time, so it's best to pack a kit ahead of all the chaos. 
Hurricanes bring about a lot of fear and may leave people in a state of disarray, but a great way to limit this associated anxiety is to just be prepared. Have an evacuation plan in place and reach out to potential friends or family that can help should matters worsen. Don't wait until the last minute to make a hurricane survival kit for each of your family members. And finally, make sure your pets are prepared for the storm with a survival kit and boarding options. Upon taking these steps seriously, sit down with your insurance agent in order to better understand your coverage options as a result of hurricane damage.